---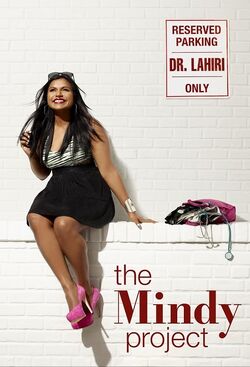 The series follows obstetrician/gynecologist Mindy Lahiri as she tries to balance her personal and professional life, surrounded by quirky co-workers in a small medical practice in New York City. The character was inspired by Kaling's own mother, an OB/GYN. Mindy explores her life with the help of her co-workers: Jeremy Reed, an English doctor who now heads the practice; Morgan Tookers, wacky registered nurse who is also an ex-con because he was framed by his career criminal cousin; Tamra Webb, nurse at the practice and Mindy's occasional confidante; Jody Kimball-Kinney, a Southern, conservative doctor who at first judges Mindy; his sister Colette Kimball-Kinney, a nurse at the practice and Beverley, a libidinous, unpredictable older woman who is the office receptionist.
---
Ad blocker interference detected!
Wikia is a free-to-use site that makes money from advertising. We have a modified experience for viewers using ad blockers

Wikia is not accessible if you've made further modifications. Remove the custom ad blocker rule(s) and the page will load as expected.